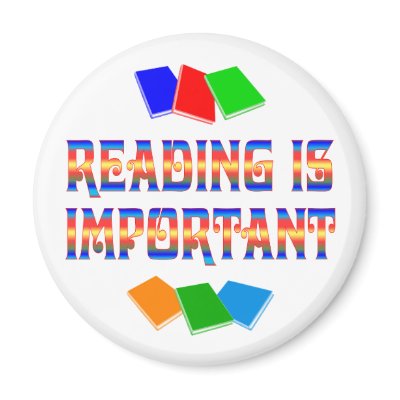 Lets talk about reading. Reading is important because it makes life much simpler.I have met quit a few people that do not know how to read. They have to rely on someone helping them. Reading helps you to advance in employment as well as schooling heck in life over all.
Families even if you don't home school encourage your children to read daily. If they struggle they will get it. Even if you read to them let them follow your finger so they hear and learn the words. The more we encourage our kids to read and sound out words the better they will get.
When we go to stores or out to eat.We have the children sound out the words on boxes or menu's. Now mind your it sometimes is a struggle, But when they actually get it they are so proud. As parents try not to cave take a minute and give them that chance even if they don't want to.
Lileigh (6) doesn't even want to learn at this point so she thinks. So she will hide or grawl. But what is so neat is when she does do it and or gets it the brightness of her eyes just glow with being proud. But key is consistency!It will pay it's self off even on days you want to ring their neck.
My daughter Makenzee wasn't as bad she strived to get it, but she would get so upset that she couldn't. She went from barely reading to 5 grade level it was like it just happened. Like one day she went I can read and was reading everything. We are talking like night and day.
Most kids don't pick up reading until closer to 9 years old. But if we as parents encourage and help them daily they will get things faster. Now not all kids do catch on as easy as some. But that's OK remember MOM and DAD breath they will get it. I understand how frustrating it can be to have a stubborn child. See I have many maybe not with same issues but nothing amazes me..
I know I am being vague on this topic but the more we focus on trying to encourage our children the better they will be with life. So amaze yourself and your child. Suffering through the tears is worth it when they look at you and so excited and say I CAN READ! Then watch no more spelling things to spouse so the kids don't know what your spelling. But life is good and it is what you make it!
Thank You for reading my Pondering Thoughts,
We proclaim him [Christ], admonishing and teaching everyone with
all wisdom, so that we may present everyone perfect in Christ.
-- Colossians 1:28